14 Night Caribbean And Antilles
on MSC Splendida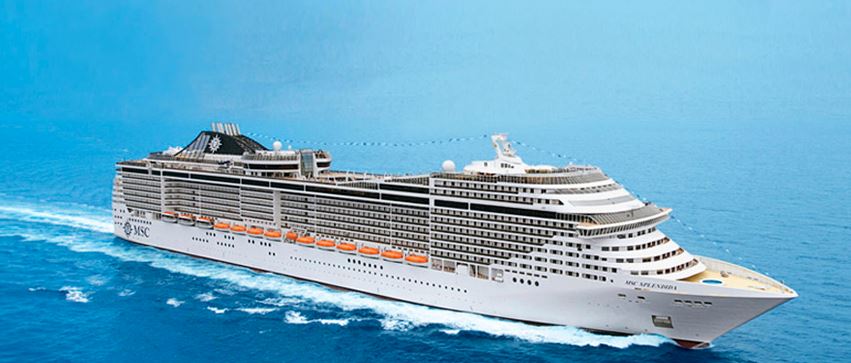 Eco-ship
MSC Splendida
takes you on a magical voyage, carrying you into the most desirable destinations in the world, while being an unforgettable beautiful destination in her own right.
You'll love the live music and the extraordinary variety of designer-themed bars and restaurants with many gourmet choices to explore, from authentic Mediterranean specialties to spicy Tex-Mex. Complete the night with a world-class show in The Strand Theater, a winning streak in the Royal
...

MSC Cruises
After 300 years at sea, we know the treasures that lie off the beaten path. Our cruise experiences are designed to delight and inspire curiosity so that together with travelers from all over the world, our guests can explore the secrets of the Caribbean and beyond.
MSC Cruises is the world's fastest-growing cruise line, sailing to more than 200 destinations around the world, offering an enriching and immersive cruise experience inspired by our Euro
...
| Day | Port | Arrive | Depart |
| --- | --- | --- | --- |
| 1 | Fort De France, Martinique | | 11:00 PM |
| 2 | Pointe-A-Pitre, Guadeloupe | 8:00 AM | 7:00 PM |
| 3 | Castries, Saint Lucia | 8:00 AM | 6:00 PM |
| 4 | Bridgetown, Barbados | 8:00 AM | 8:00 PM |
| 5 | Port Of Spain, Trinidad And Tobago | 9:00 AM | 6:00 PM |
| 6 | Saint George, Grenada | 8:00 AM | 6:00 PM |
| 7 | Kingstown ,saint Vincent & Th | 9:00 AM | 6:00 PM |
| 8 | Fort De France, Martinique | 8:00 AM | 11:00 PM |
| 9 | Pointe-A-Pitre, Guadeloupe | 8:00 AM | 7:00 PM |
| 10 | Road Town, Virgin Islands, Bri | 10:00 AM | 7:00 PM |
| 11 | Philipsburg, St. Maarten | 8:00 AM | 7:00 PM |
| 12 | St. John S, Antigua And Barbuda | 8:00 AM | 6:00 PM |
| 13 | Basseterre, St Kitts & Nevis | 9:00 AM | 7:00 PM |
| 14 | Roseau, Dominica | 8:00 AM | 6:00 PM |
| 15 | Fort De France, Martinique | 8:00 AM | |